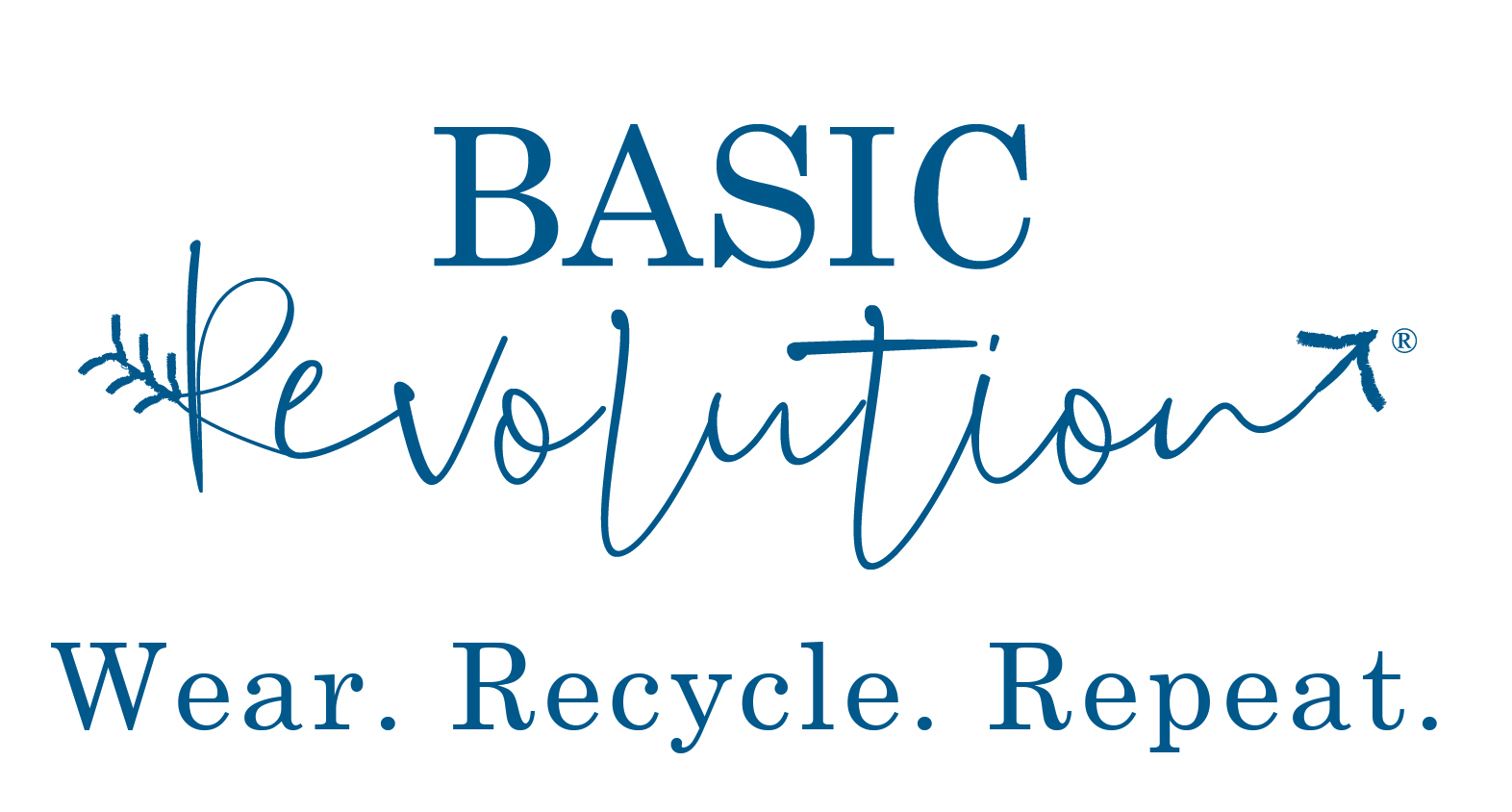 Frequently Asked Questions
What is the Basic Revolution all about?
Our goal is to keep textiles out of the landfill and provide sustainably-made basics (starting with socks but will expand to undies, tanks, t-shirts) in a fun and convenient way.
How does Basic Revolution work?
It's simple. Wear. Recycle. Repeat.
Wear. Order your basics from us and you'll receive your box of fresh, sustainably-made, hole-free basics. You'll get to feel good about buying items you know were made in an environmentally friendly way, so wear the heck out of them!
Recycle. With every shipment you receive, you can recycle your old, worn out, un-donate-able clothing items. All you have to do is re-use the box your items came in and apply the shipping label we sent with it. Just fill it with clean socks, undies, t-shirts...whatever you can't donate but can fit in the box goes. Then drop it off at your local post office. That's pretty easy!
That box goes to our recycling partner who sorts and distributes the items to where they will get their next life. You'd be surprised what your old clothing can be turned into. An old t-shirt might be sent off and turned into wipe rags, other items might go to a fabric recycler to be broken down and turned into insulation, stuffing for automotive seats, or new textiles.
Repeat. Reorder anytime you need new socks or sign up for one of our subscriptions to receive new socks every 6 months or year. Don't worry, we aren't just going to ship stuff without checking in first. And if you aren't ready for new basics, you can delay your shipment.
Once you receive the new shipment, the process starts again. Send us your old, your hole-y, your tattered and we'll help give them a new life.
We're starting with socks. As we grow, we'll be adding undies, tanks, and t-shirts. All sustainably made, by companies that care about the environment, their employees, supply chain, and are socially conscious.
Are you only a subscription service?
Nope. You can order single pre-selected sock boxes or sign up for a subscription and build our own box. The choice is yours!
How will I know which socks are which when I receive my order?
If you build your own box, we will label your socks bamboo or organic cotton. Then if you want to change your mix next time to get all your favorites or try new ones, you'll know which is which.
How do I cancel my subscription?
Will I be notified before my order renews?
Of course! You will receive an email 7 days before your order renews. You can sign into your account to change your mix or delay if you aren't ready for new socks at that time.
Annually you will get one shipment per year.
Bi-annually you will get a shipment every 6 months. Payment will be charged at the time of each shipment.
Recycling is included with every sock box - subscription or one-time purchase.
The goal is to recycle items that can't be donated. Think hole-y socks, old undies, stained shirts, lonely socks (why do dryers eat socks?), etc. Make sure it's clean, pack it in, and send it off to its next life.
Where does my hole-y stuff go when I send it to you?
Your hole-y socks and worn-out clothing go to our recycling partner who sorts each box to ensure the items make it to the best place. Old t-shirts might go one place to be turned into wipe rags, and the hole-y socks another to be broken down and remanufactured into insulation. While we prefer you send us stuff that is literally no longer usable by humans, if you do send something still in good shape that will go to a charity to hopefully be used by another.
Get tips on how to be more sustainable, updates on our products, and to learn more about our tiny revolution.