Get sustainably made socks AND clothing recycling!
Shipping label for recycling included in the shipment.
Send your old, your hole-y, your tattered on to a second life instead of the landfill.
Any clean, unwearable/undonatable clothing can be recycled - hole-y socks, tattered undies, stained t's, etc.
These are one time purchase boxes, no subscription required.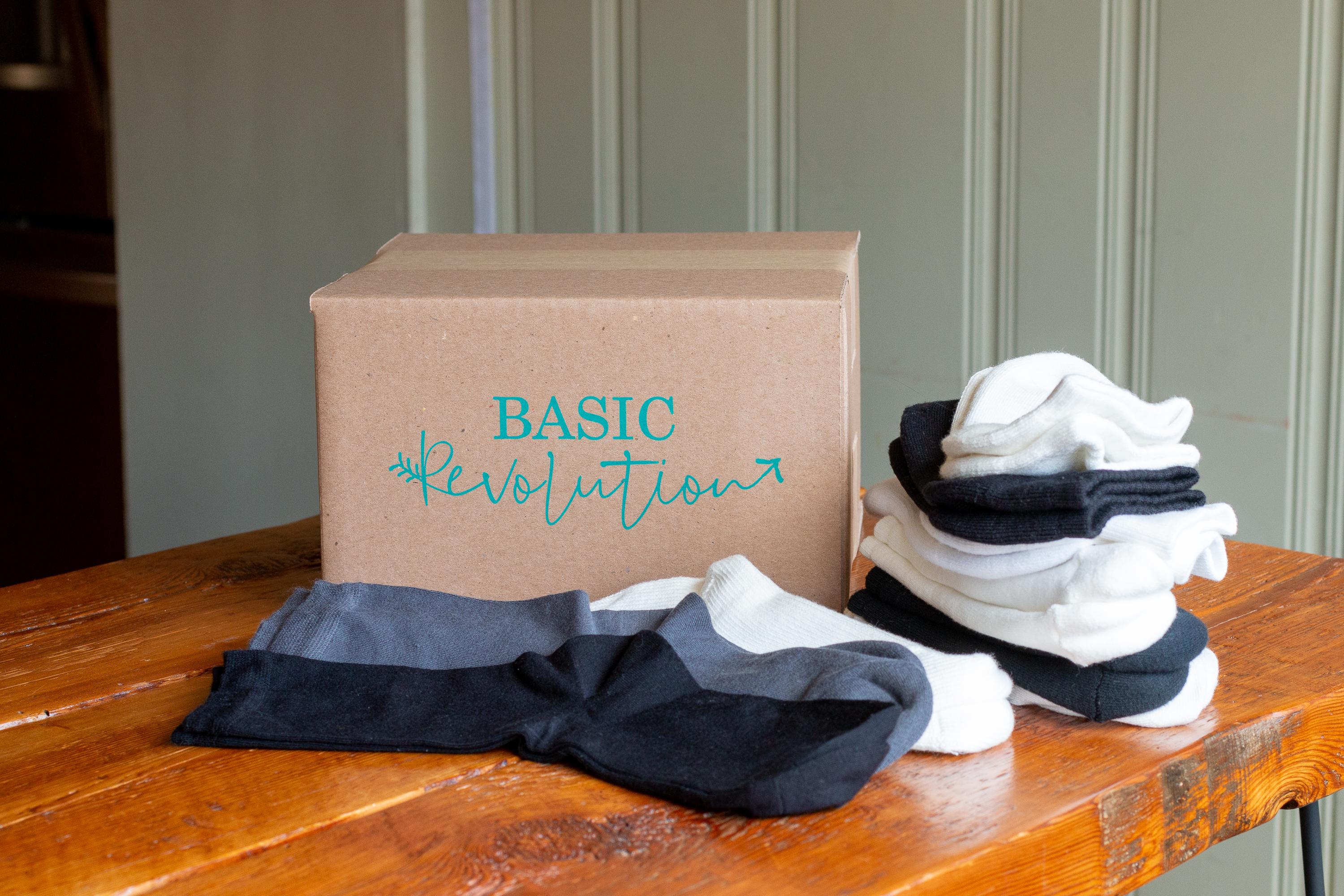 Get tips on how to be more sustainable, updates on our products, and to learn more about our tiny revolution.